Limpet Coil Reactor / Limpet Reactor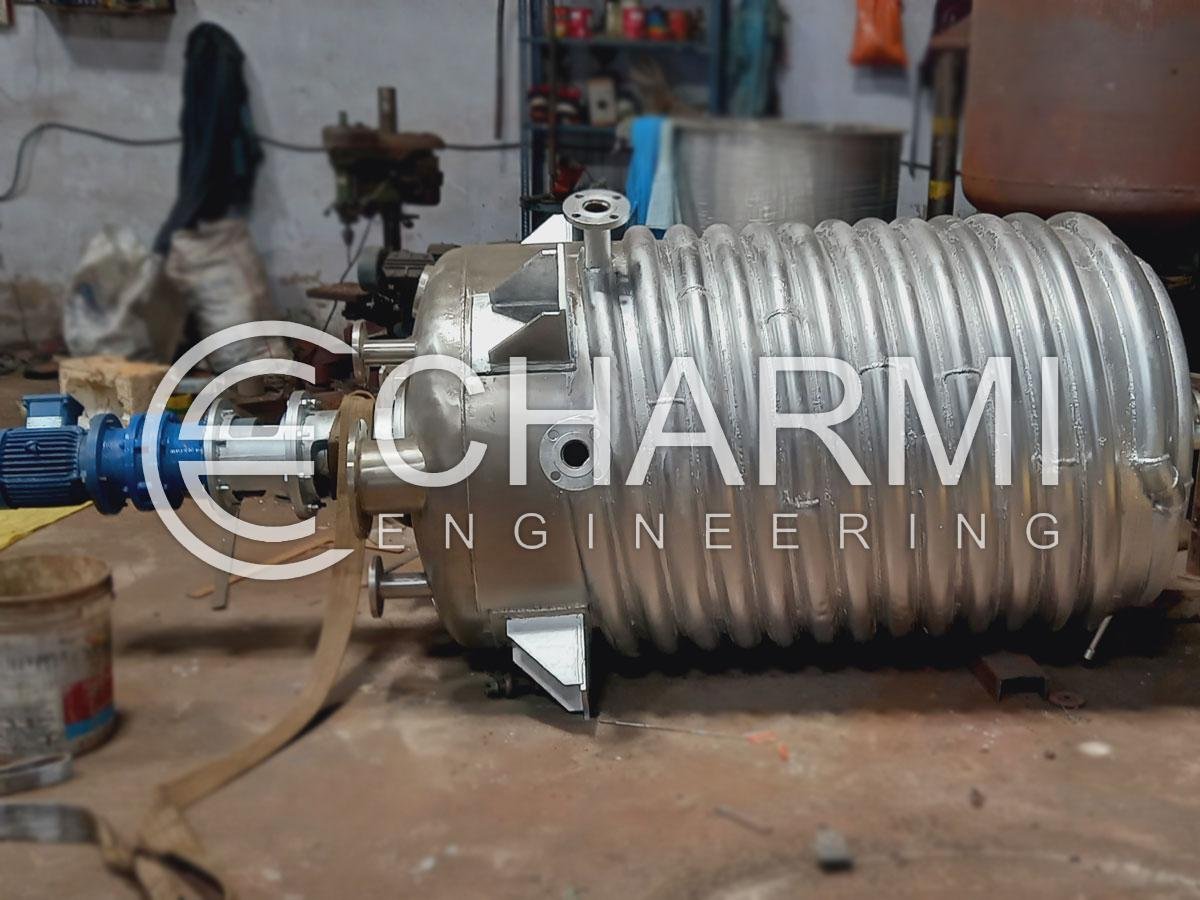 We are a leading manufacturer, supplier and exporter of superior quality Limpet Coil Reaction Vessel and Internal Coil Reaction Vessel . Owing to our rich industrial experience and sound expertise, we have been engaged in offering a wide range of Double Limpet Coil Reactor and Limpet reactors to suit the diverse requirements of our clients. Our Chemical Reactors are manufactured using high grade stainless steel material, advanced technology and modern manufacturing processes. Due to sturdy build, corrosion resistance, longer service life, smooth operations, and less maintenance, our MS & SS Limpet Reactors are widely demanded by various industries such as chemical, food, pharmaceutical and others for chemical reactions which proceed and convert into the final product.
Being a customer centric organization, we provide highly efficient  Limpet Coil Heating Vessel featuring optimum functionality to our clients. Our Limpet Coil Heating Tank are available in several designs including electrical, hot oil and steam heated. We are strongly committed to quality and follow effective practices for quality checks and quality assessments at multiple stages of production. This helps us deliver the highest quality and defect free chemical reactors.
Being a leading chemical Reactor manufacturer, we strive to exceed the expectations of our customers and leave no stone unturned to deliver world class products and reliable services. Our Limpet reactors have received immense appreciation from our global clients for not only sturdy construction but easy operations and leakage proof features. They allow accurate control of the temperature of its content and are highly suitable for heat transfer applications such as heating and cooling of water and for removing the elevated heat of chemical reactions.
We have a team of experienced professionals who are experts in design, fabrication and installation of high quality and durable Reaction reactors , Reaction Tank that will last for a longer time. They follow industry best practices, and strive to provide reliable designs to our clients for proper heat transfer when fluid flows around the Limpet
SPECIFICATION
| | |
| --- | --- |
| Capacity | 50 L TO 20,000 LITER |
| Chemical Reactor | Chemical Reactor , With Agitator , Jacketed & Limpet . |
| Reactor Type | Both Dish End , Motor and Gear box , Inside Agitator for Mixing Material , Bottom discharge connection Vertical outer heating limpet and jacketed |
| Usage/Application | Reaction , Mixing or Blending Row Material |
| Mixing Material | Chemicals / Oils / Lubricant / Liquid Syrup / Sugar Syrup / Wax Melting /Engine Oil |
| Material of Construction | Stainless Steel ,Mild Storage |
| Orientation | Vertical Orientation |
| Shape | Round |
| Tank Diameter | As Per Your Requirement |
| Electric Heater | Single Phase or Three Phase |
| Temperature Controller | Automatic or PLC Operated , Ph Indicator |
| Mixing Speed (RPM) | Variable , Speed Up And Down As Per Requirement |
| Finishing Type | Matt Type ,Mirror Finishing |
| Heating and Cooling System | YES |
| Temperatures Range | 30 TO 250 Degree |
| Vacuum | Yes |
| Cooling Coil | Internal Coil ,Outer Limpet , Outer Jacketed |
| Outer | Heating coil or jacket |
| Resting | Leg or Resting Lug |
Application Industry
Pharmaceutical industry
Chemical industry
Food and beverages industry
Petro-chemical industry
Resins industry
Polymers industry
Coatings industry
Adhesives industry
Agricultural industry
General chemicals industry
Plastics industry
Rubber industry
Herbal Extractor