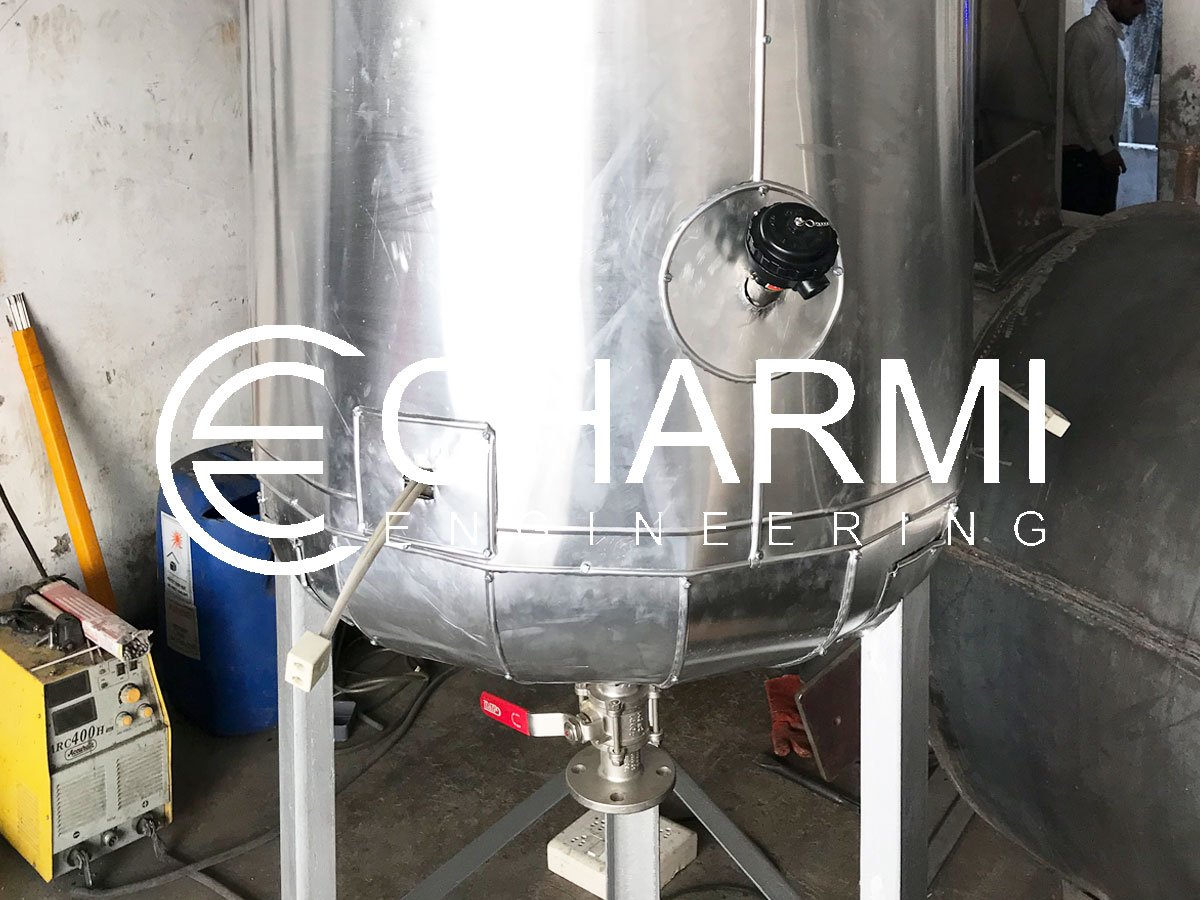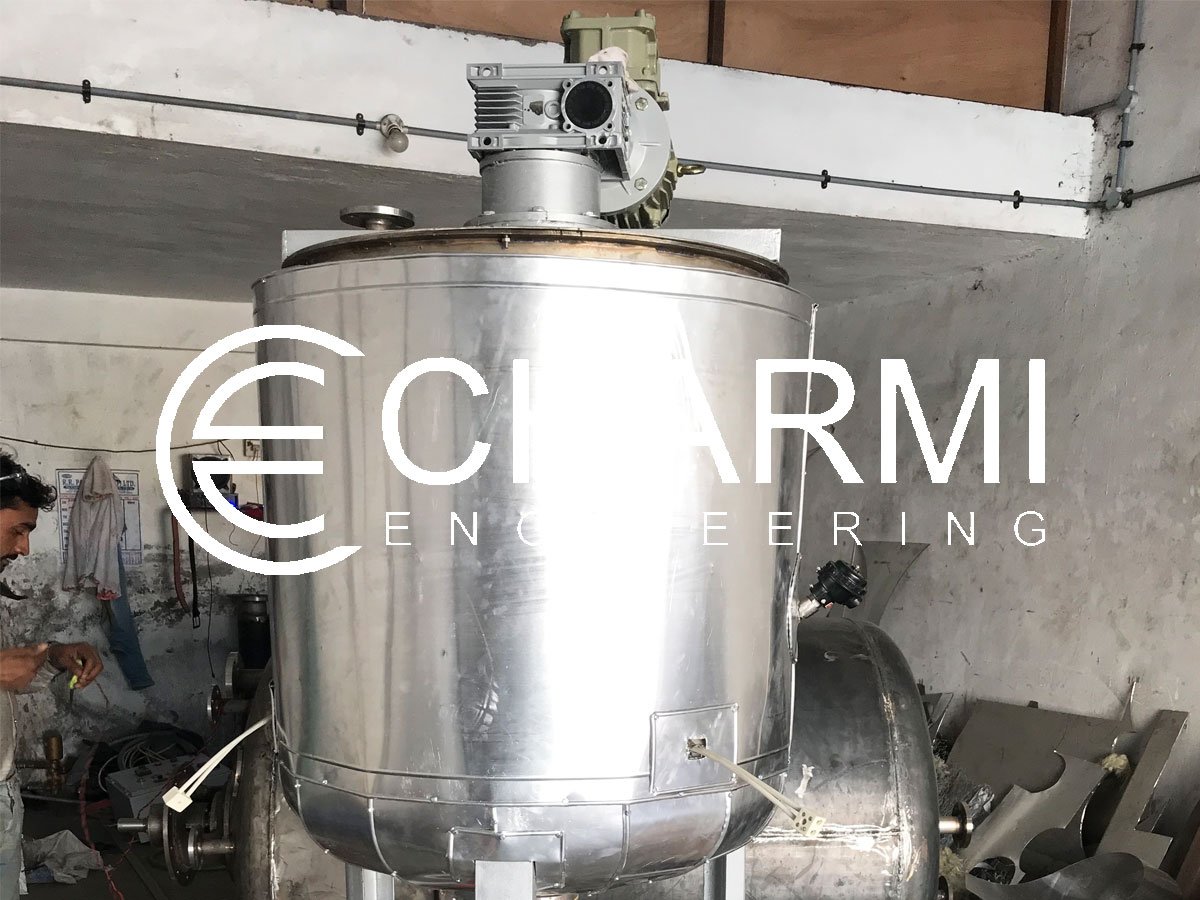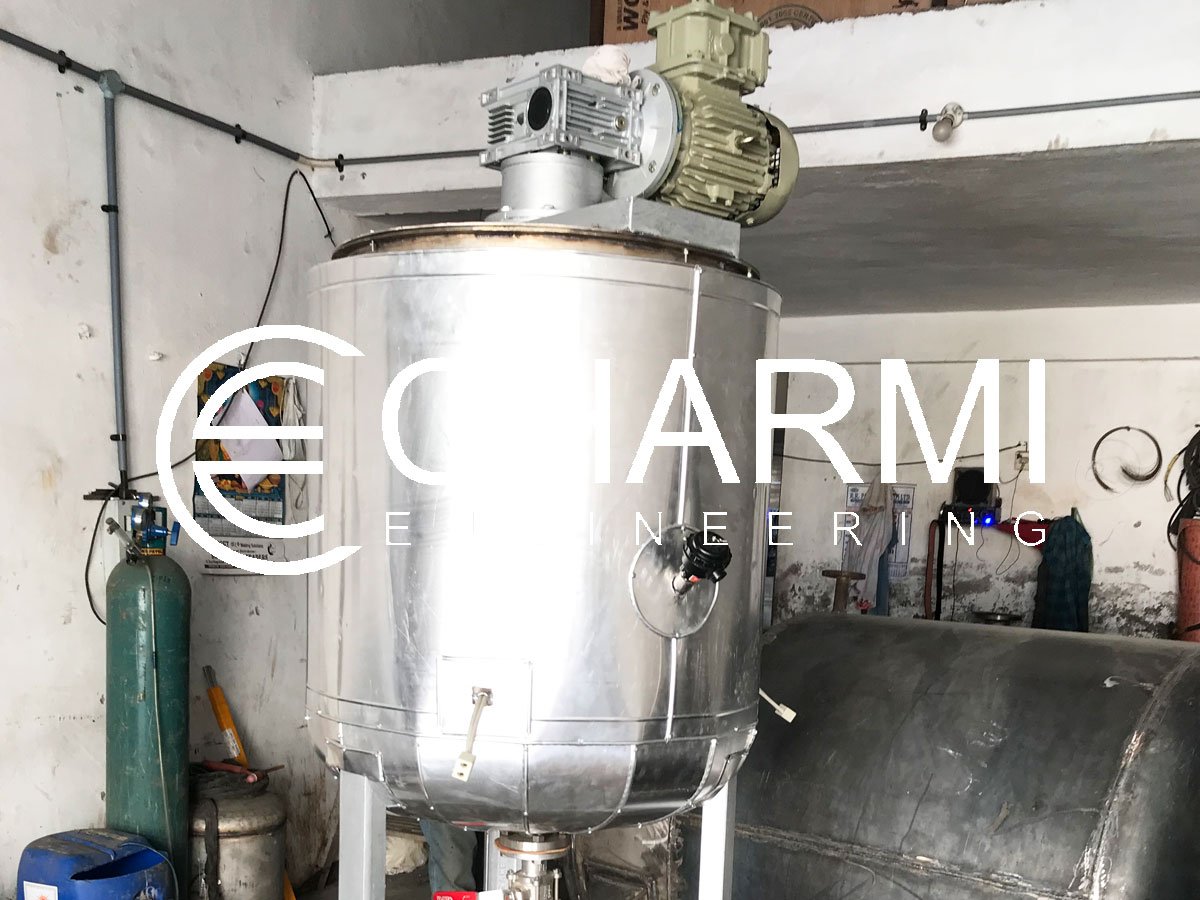 We are a well established manufacturer and supplier of high quality and reliable sugar mixing tanks. Since our inception, we have been offering a wide range of sugar mixing tanks for dissolving sugar into hot water and preparing sugar syrup. The sugar mixing tanks offered by us are manufactured using high-grade raw materials and advanced machinery in compliance with mandatory standards and regulations. All our raw materials are sourced from reliable vendors of the industry which helps us ensure sturdy and reliable products. Owing to excellent performance, energy efficiency, longer functional life, corrosion resistance and durable construction, our agitator mixing vessels are widely used in various industries for specific applications. Additionally, our mixing vessels come with a highly reliable automatic weighing and mixing system which allows easy and hassle free operations. They also comprise an efficient electric heating , steam heating and hot water heating system, in the top side of the motor and a gear box for mixing purposes.
Having years of experience in manufacturing sugar tanks, we provide a superior quality range of Stainless steel mixing vessels to our clients ensuring safe and practical storage and efficient mixing of products. We are backed by a well designed and state of the art manufacturing set up equipped with advanced machinery which helps to carry out our production in a smooth manner. In addition, we have a well qualified and experienced workforce of skilled engineers, production personnel and quality control analysts who put dedicated efforts throughout the manufacturing processes in order to provide highest quality and durable sugar mixing tanks and wax melting tanks to our valued patrons. Owing to high quality and durable products, we have been able to establish a strong presence in the industry.
We not just pay attention to the workmanship of our products but adhere to mandatory standards and regulations to offer the most reliable and premium sugar mixing tanks. Owing to exceptional features, they are ideally suited for the homogeneous mixing of sugar in the pharmaceutical industry, chemical industry, food and beverages industry, agricultural industry etc. As we strive to meet the diverse requirements of clients, we offer our sugar mixing tanks and agitator mixing vessels in various capacities ranging from 50 litres to 20 ton.
Applications
Pharmaceutical industry
Chemical industry
Food and beverages industry
Petro-chemical industry
Resins industry
Polymers industry
Coatings industry
Adhesives industry
Agricultural industry
General chemicals industry
Plastics industry
Rubber industry